Do you also serve small to mid-size businesses?
Would your clients benefit from our expertise in HR, compliance, and payroll services?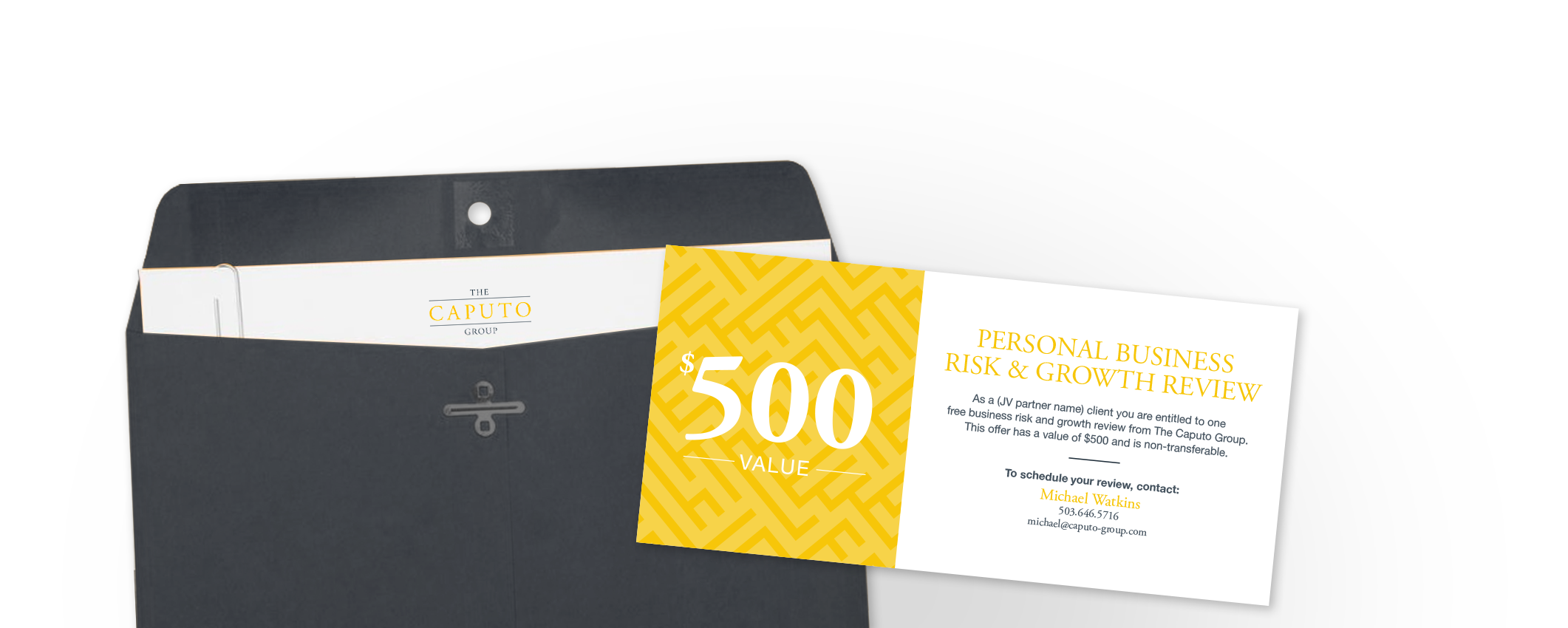 Business Risk and Growth Review
If your clients might be a good fit for our suite of services, they may qualify for a personal business risk and growth review from The Caputo Group. This review is valued at $500, and is to be given specifically to your client as added value for working with you.

Should any of your clients sign on with The Caputo Group, we will give you a percentage of their first year of business with us. We are also prepared to absorb all risk and monetary costs of promoting and completing the review. After we've come to know, like, and trust you and your business, we may also recommend and even promote your services to our clients as well.
For more information, complete the form below. If we are a good fit, I will personally contact you about this joint venture and can answer any questions you may have about the Personal Risk and Growth Review.

While we only select a small number of business owners to partner with, the could result in tens-of-thousands of dollars in your pocket with no effort on your part. Even better, your clients will thank you.
Help your clients succeed while giving them added value for doing business with you
(even if they don't become Caputo Group clients)
Educating prospects about everything we do and gaining their trust is a big hurdle. Our current clients trust us the way your clients trust you. When you recommend our free business risk and growth review to your clients, a much bigger percentage will respond than if we offer it to them directly.

If you qualify, we will email you a copy of everything your clients will receive. This includes: the free Business Risk and Growth Review certificate, letter to clients, and a one-page agreement to give you peace-of-mind.
Wyld Lynx Consulting
The Caputo Group goes above and beyond for their clients and focuses on giving them the right tools to be successful in their businesses. It has been a joy to offer education on leadership and culture to The Caputo Group and their clients. 
Curious about becoming a joint venture partner?